THE JOHN MARSHALL LAW SCHOOL
20% LLM Tuition Discount
Because Your Career Growth Matters  
Call 1-866.460.2022 or visit www.jmls.edu/LLMdegrees
---
Hotel Storm

The WBAI is excited to announce a new partnership with HotelStorm to bring exclusive member discounts on hotels worldwide. When you use HotelStorm, you'll find savings of 10-55% over other online travel agencies.
HotelStorm is a great option for:
International travel with thousands of hotels worldwide
Professional workshops, networking or business travel
Fall and holiday vacations
Any other hotel needs you may have!
---
StoryCloud
Complimentary live stream link with your first deposition! ($100 Value) StoryCloud is the leading provider of low-cost nationwide video
deposition services for litigators. Full day legal videography is $650 and includes on-site videographer*
For more information or to book a deposition, call (866) 787-6774 or email calendar@storycloud.co www.storycloud.co
*StoryCloud can be arranged in conjunction with your court reporting firm of choice.
**Offer ends March 1, 2018
---
CHICAGO ATHLETIC CLUBS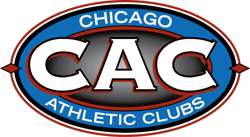 FREE ONE-MONTH MEMBERSHIP & MONTHLY MEMBERSHIP DISCOUNT 
CAC SPECIAL OFFER FOR WBAI Members
Join your neighborhood club with a special discount.
Call one of our clubs today to redeem your special gift.  
First time guests only.
www.ChicagoAthleticClubs.com
---
SALON 9NB
15% discount on a first time service
2151 N. Sheffield
Contact:  Julie Perrot
Phone:  773.358.0266
Email:  juliethehairstylist@gmail.com
www.facebook.com/juliethehairstylist
---
VIM & VIGOR
20% discount to any new client 
1435 W. Fullerton Ave.
Contact: Vicki Moyer
Phone:  (708) 827-1211
Email: victoriastyliste@yahoo.com
---